In my psychotherapy and coaching practice, I see a lot of couples who are struggling to keep the fires burning with their intimacy, communication, and togetherness.
They've often been together for a while and have a family, and as life got complicated, they began to drift apart.
But most of the time, their struggles could be easily resolved by carving out dedicated time for date nights or other fun couples' activities.
In the hustle and bustle of our daily lives, it's easy to overlook the importance of quality time with our significant other. However, there are many benefits to going on dates.
In this article, I will explain why as a licensed therapist I advise my clients to always date even when married, and I'll even give you some fun ideas for couples activities if you live in Richmond, VA like me.
Studies Show Dating Helps Marriages
A report from The National Marriage Project located in Charlottesville, VA found that there is a simple, and often overlooked, way to help keep your relationship strong: The Date Night Opportunity.
In this report, only about half of all surveyed married couples (48%) reported that they go on regular date nights. It also found that those couples who participated in fun things to do together reported greater levels of marital happiness, stability, and sexual satisfaction.
Partners who engaged in couples activities were also 14 to 15 percentage points more likely to be "very happy," "not at all likely" to break up, more highly satisfied with their sexual relationship, and committed to their relationship.
The Benefits of Date Nights
The study reflects what I see in my psychotherapy practice every day. Nearly all the couples who are struggling to improve their relationship lack appreciation for, and underestimate the importance of, regular protected time together such as date nights and couples activities.
Therefore, one of my first recommendations to improve any relationship is to devote more quality time to finding fun things to do together.
Here are some of the many benefits of date nights for couples.
1. Deeper Communication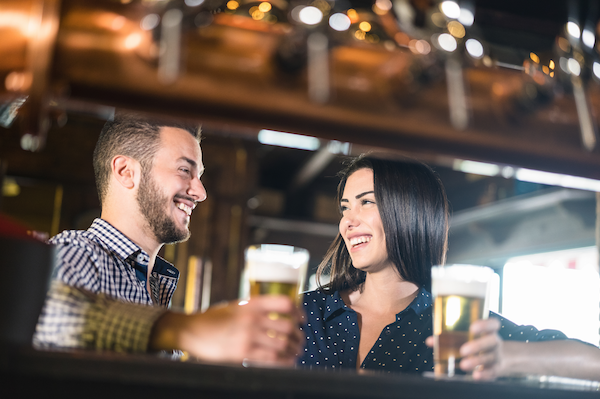 A date night provides couples with uninterrupted time to discuss important topics, shared dreams, and future plans. With dedicated couples activities and the absence of distractions, conversations tend to go deeper, fostering a stronger connection.
2. Excitement
Routine can be the silent killer of excitement in a relationship. Couples who participate in novel activities and fun things together, beyond a quick dinner at the same neighborhood restaurant, create excitement which is the spark that ignites shared closeness.
3. Intimacy
Deeper conversations and closeness lead to higher levels of romance and sexual satisfaction. Date nights allow couples to reconnect on a more profound emotional level, which often translates into a richer and more satisfying physical intimacy.
4. Commitment
It is important to demonstrate to your partner a commitment to your relationship. Dedication to a regular date night builds trust, a sense of being valued, and having a purpose. These are the key components of solid commitment.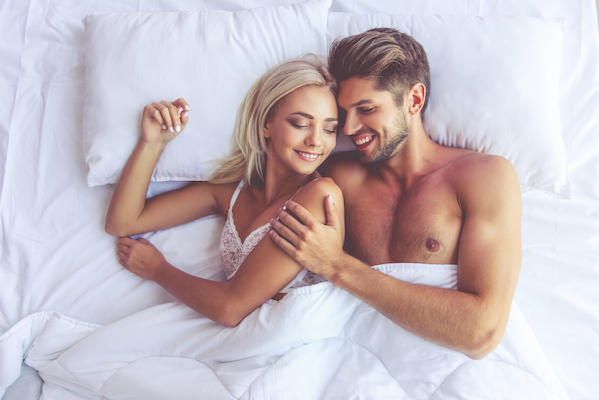 5. Chill
When life is so busy, couples activities foster extended emotional support to one another, instead of all the other people in your lives. This deliberate act of prioritizing each other's well-being helps reduce stress in both partners and strengthens the emotional bond.
7 Fun Couples Activities in Richmond, VA
Putting effort into planning a date beyond the standard dinner date shows you are still actively committed to wooing each other.
It's easy to plan something different. Just Google "couples activities near me" and mark the time on your calendar. To get you started, here are some fun couples activities in Richmond, VA that are sure to get you relaxed and closer than ever.
Food Tours
One of the most delightful ways to bond as a couple is through food. Richmond is known for its vibrant culinary scene, and what better way to explore it than by taking a food tour together? From exploring local eateries to trying international cuisine, a food tour in Richmond will not only tantalize your taste buds, but also create shared memories.
Wine Tasting
For those who appreciate the finer things in life, a wine-tasting experience at Castle Glen Winery is a perfect choice. Located just outside Richmond, this winery offers a picturesque setting where you can sample exquisite wines, enjoy the scenic vineyards, and have heart-to-heart conversations over a glass of your favorite vintage.
Brewery
If you and your partner are beer enthusiasts, a visit to Hardywood Park Craft Brewery is a must. Richmond's craft beer scene has been booming, and this brewery is at the forefront.
Enjoy a relaxed atmosphere, savor unique brews, and take a brewery tour to learn about the beer-making process.
Riverfront
Sometimes, the most romantic experiences are the simplest. Take a leisurely walk along the Richmond Riverfront, where you can enjoy breathtaking views of the James River and the city skyline.
It's a great opportunity to unwind, have meaningful conversations, and appreciate the beauty of nature together.
Visit a Garden
For couples who appreciate history and natural beauty, a visit to Agecroft Hall's gardens is a fantastic idea. Explore this historic Tudor mansion and its meticulously manicured gardens.
The serene surroundings offer a peaceful escape from the hustle of daily life, allowing you to connect on a deeper level.
Drive-In
Step back in time and enjoy a nostalgic date night at the Goochland Drive-In Theater. Snuggle up in your car, munch on some popcorn, and watch a double feature under the stars.
It's a perfect way to relive the classic date night experience and make new memories.
Escape Room
For couples seeking a thrilling challenge, an escape room adventure at Red Door is a great option. Working together to solve puzzles and escape within a time limit can be both exciting and a true test of teamwork. Plus, it's a fun way to bond and build trust.
Repair Your Relationship With Dr. Dabney
So now you have a list of fun couples activities in Richmond, VA, now what? Well, if you're still finding date nights becoming few and far between, or you're struggling to find fun things to do in your relationship, please reach out to speak to an experienced therapist or coach at 757-340-8800 or schedule a call at your convenience by clicking here.