Life Coaching, Counseling, and Therapy
Take Control of Your Life
Everybody faces challenges in life. But when they get too big to carry, they can spill over into other parts of our lives.
It can be frustrating and scary to feel as if you can't control your emotions. But before you can get a handle on them, you need to learn to acknowledge and accept them.
Dismantle Unhealthy Patterns
Feelings of anxiousness, sadness, or anger are all part of life. But when these begin to develop and become unmanageable, you need to learn how to cope in healthy ways. 
If any of these sound like you, it may be time to ask for help.
Fears controlling you
Overwhelmed by anxiety
Struggling with grief or loss
Depression disrupting your life
Anger affecting relationships
Suffering from addiction
Past trauma inhibiting you
Life Coaching to Create Healthy Habits
Get guidance on overcoming life's challenges and living your best life. 
Through coaching, counseling, and therapy, we can explore the root causes of these debilitating emotions. Then we will create goals and determine how you can repair destructive behaviors. 
Our sessions are completely confidential and can be scheduled around your needs.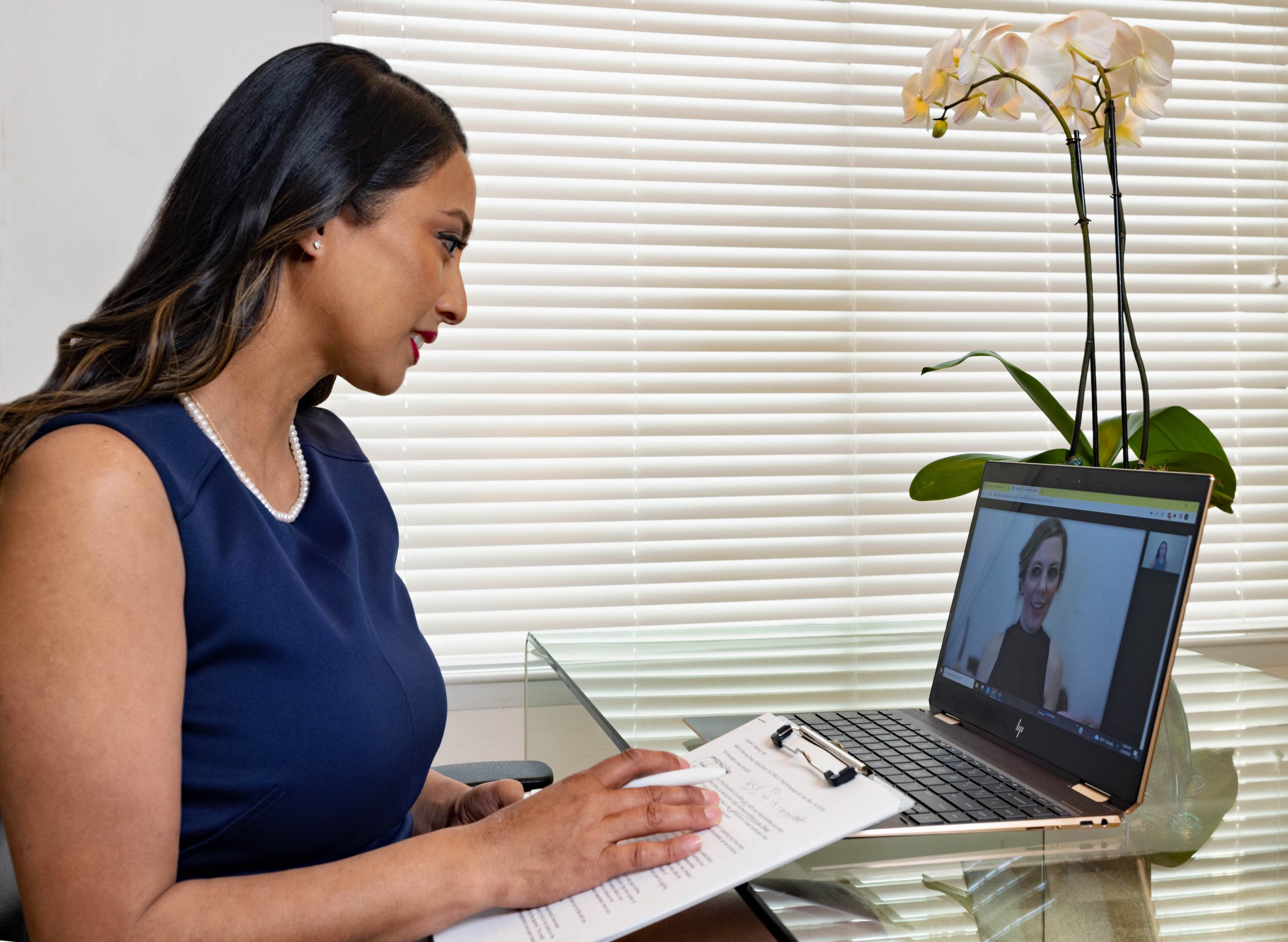 Hear From People Who've Been There
"I'm big into wellness in general so had to refuse my doc's offer of medication when I went through my divorce last year. What I really needed was to figure out what the hell went wrong! I was not going to go through that mess again if I could help it. Needless to say, it was a dark time and I found Dr. D on google. She's been a guide, and a source of comfort ever since. She made me aware of some things I don't think I ever would have seen that I think will keep me from making the same mistakes again. She even gave me her cell number so I could call her anytime which I don't think is the norm. Her staff is also very kind and helpful with the scheduling etc. So, don't be afraid of therapy, my life has done a 180."

"In therapy with Dr. Dabney, I can tell you there's consistency, honesty, and simplicity to her approach of digging for the truths individual to a patient. She helped me to articulate my exact issues/problems in a very nonjudgmental way. She helped me think through my own problems and issues by helping me to realize their meaning and impact on my life… about my thinking patterns and how I view and participate in the world.. and how to become independent in thinking and living so that I can support myself and think through my problems on my own. She is consistent in returning phone calls. She is a caring, intelligent, and thoughtful doctor and she basically saved my mental health. I would recommend her to anyone struggling with their emotions."

"I went to Dr. Dabney a depressed, hopeless human being. Therapy with this great doctor was nothing less than a miracle for me. I have been to several psychiatrists throughout my life and have never really had any notable breakthroughs or relief from the pain I had been suffering since childhood, but when I found Dr. Dabney everything changed.Yes, she is a phenomenal doctor, but it goes much deeper than that, she has the amazing gift of intuition and the soul of a healer. She went above and beyond and sessions with her always contained a revelation for me, it was the first time I felt hope. I actually learned techniques and new thought patterns that empowered me, with her intuitive nature, she knew exactly how to guide me through all the ups and downs of self-discovery and healing. I am now 52 years old and after a lifetime of dysfunction, depression, and pain, I now feel liberated and free of all the baggage I had stored up through the years. Thanks to Dr. Dabney and her caring so much about me, I can live the second half of my life feeling something I've never felt before…PURE JOY! If you're considering seeing this doctor, look no further, I had to go through many Drs. until I found Dr. Dabney. Save yourself time and grief and just go see her."

Take the Steps Toward A Happier, Healthier Life

Determine the Best Treatment for You

Live The Life You Long For
How Often Do I Need To Attend Coaching?
It takes about three months for our clients to start noticing a significant change and about six months to appreciate significant progress.
How Much Does Life Coaching Cost?
We offer premium packages from which you can choose that include additional features, such as contact information for your provider, a private locked waiting room, video session options, a summary of therapy and progress notes, and more.
Do You Take Insurance?
To ensure privacy, increase our availability, and add value to our clients, we have opted out of working with insurance companies, which we are happy to discuss during the consultation, and offer superbills for you to be reimbursed directly. 
What is An Anxiety Disorder?
Symptoms of anxiety disorder may occur occasionally during your day-to-day life or be continuous. Symptoms include unwanted thoughts, trouble sleeping, irregular heart rate, sweats, or shakes.
What Happens During Anger Management?
During our sessions, you will learn coping skills to appropriately respond to anger. From techniques for remaining calm to communication skills, you will learn how to control your emotions.
What Are Symptoms of Depression?
While we all experience moments of sadness, depression is when these feelings become excessive and interfere with your life. If you are depressed, you may experience difficulty falling and staying asleep, fluctuations in your appetite, chronic pain or fatigue, mood swings, and more.
How Can I Help Someone With An Addiction?
We don't always know what to say when a loved one is going through hard times. That's why it is important to seek help from a professional who can help you best cope and deal with a loved one's addiction. They can also create a safe and confidential place for your loved one to win the battle with their addiction.
What Is Life Coaching?
Life coaching is all about helping you achieve the life you long for, whether it's overcoming mental health battles, learning your strengths, improving your relationships, or making better life decisions. It differs from therapy in that the focus is not on the root cause but on the here and now.
What Is Therapy?
Therapy is a long-term treatment that works to treat complex problems by identifying their root causes. We discuss your behaviors and patterns to understand why you do the things you do and work to create healthier habits. 
What Is Counseling?
Counseling focuses on one specific challenge and is intended to be short-term treatment. Together, we work on coping skills and tools to use on your own.
Don't know where to start? Our assessment can help!